Since I have been getting so many site visitors searching for information on Alex's tattoos I decided to post some pictures.
Alex has 6 tattoos that I can count. Occassionally he gets an extra "fake" one for a movie too. He has large tattoos on each shoulder, tattoos on each forearm, a small one above his right nipple, and one large one that spans his lower back and reaches slightly over his hips (my personal fave). The one on his back looks like barbed wire, one of his shoulder tats looks like a pyramid or shield of some sort and the other appears to have serpents. The forearm tattoos are pretty faded but the chest tattoo almost looks like a lizard or a gecko.
Fake Tattoos: The bird tattoo on his neck for the movie The Invisible and the tattoo (looks like a cross) on the middle of his back for the movie Feed.
The picture below are from movies. The top on and two bottom ones are from Osyter Farmer, the movie poster if from Feed, the two middle photos are from The Invisible.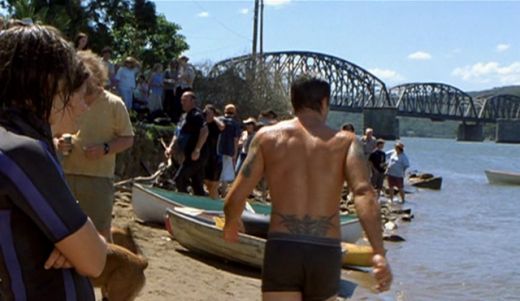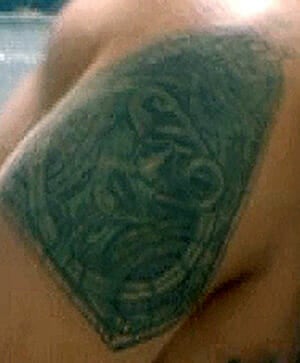 The tattoo above is modeled after a print by H.R.Giger called Illuminatus II.